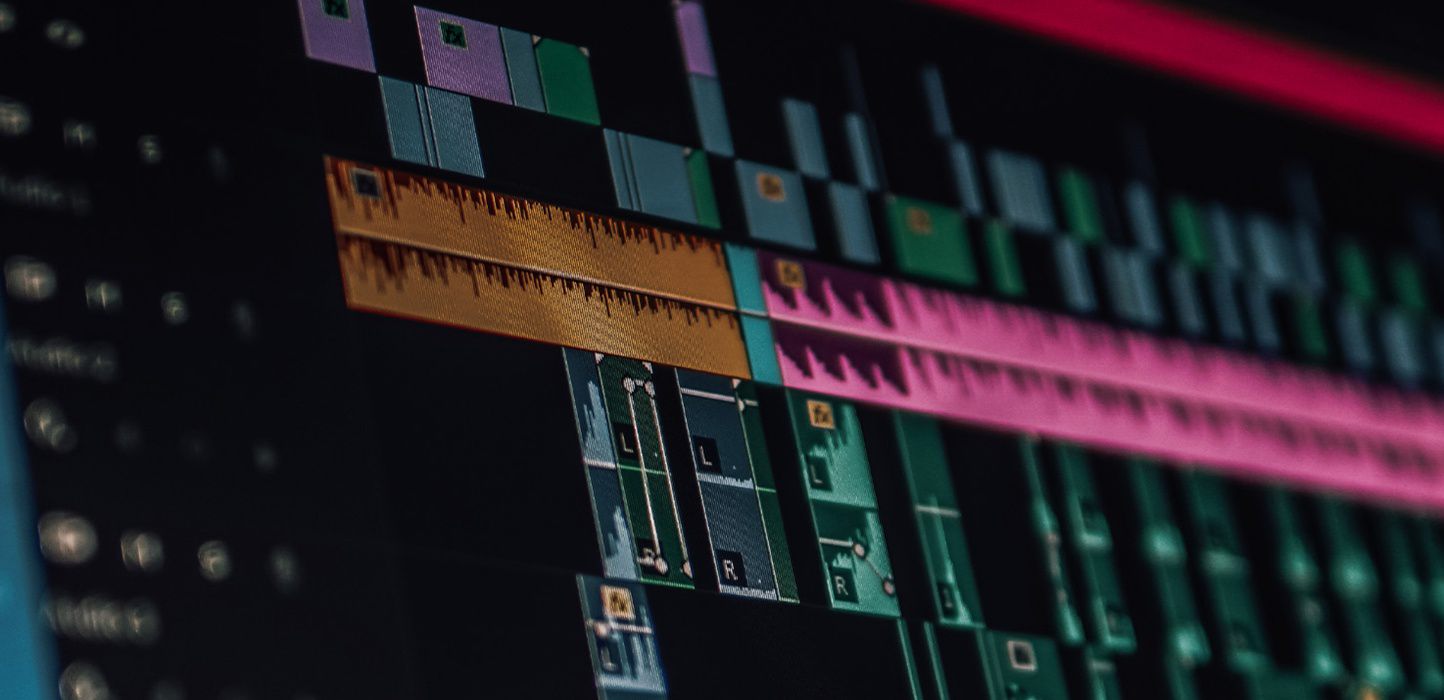 Music Licensing Bodies
PPL Guide
If you're interested in using recorded music in a public setting, you'll likely have heard of PPL (Phonographic Performance Limited), who are one half of the PPL PRS (Performing Rights Society) music licensing team. If you haven't, then we'll help you get up to speed with this music licence organisation, as it's imperative you gain as much information about PPL and their music licences before attempting to use recorded music in public.
In this guide, you'll learn everything you need to know about:
– Who PPL and PRS are
– When to use a music licence (and when you can get away without one!)
– How Rehegoo can help your business stream music
– Licensing opportunities available for artists
Whether you're an artist looking to distribute your music or you want to access recorded music for use in a project or work event, you'll need to learn a little more about PPL and what they do to avoid getting fined.
At Rehegoo, we've created a database full of recorded music that's fully licensed and ready for use, so you don't need to worry about accidentally ending up on the wrong side of the law. By signing up with us and utilising our vast directory of tracks, there's no need to worry about music licence fees, which can be rather expensive in the long run.
If you'd like to find out more about what we can offer, get in touch today and we can run you through how the process works!
Who are PPL?
PPL is the main music licensing organisation in the UK, so it's extremely important for you to understand who they are and what they do – whether you're a UK-based musician or you're wanting to use music within your business. 
PPL is a British music copyright collective registered in the UK. The organisation was established in 1934 and is associated with over 130,000 performers and recording rightsholders, making them the UK's authority on music licensing legislation.

The Power of Music
One of PPL's main tasks is to collect performance royalty fees, distributing them to members of PPL, whether they're artists or work for a record label. PPL is owned by a number of record labels (known as rightsholders) and they're also a member of the BCC (British Copyright Council).
Whenever a recorded song is performed in public or played on television/radio, PPL licences the music so that it can be used legally and appropriately. They then distribute the fees to the musicians who created and recorded the music, as well as the record companies.
Whilst PPL is UK based, they also work with a range of other companies around the world, making sure that fees can be paid to the necessary recipients if their music is played in another country.
As well as public performances and music played on TV/radio stations, PPL also covers music performed in a variety of other settings. This includes (but is not limited to):
– Broadcasting music online
– Music played on jukeboxes
– Music used for dance classes and exercise classes
– Music allocated to in-flight entertainment systems
– Music used in retail
PPL also has a sister company known as the VPL (Video Performance Limited) who licence music videos broadcast on TV or shown in public.
So, as you can see, PPL has a huge reach within the music industry, meaning that you will likely encounter them at some point if you're aiming to use recorded music in public.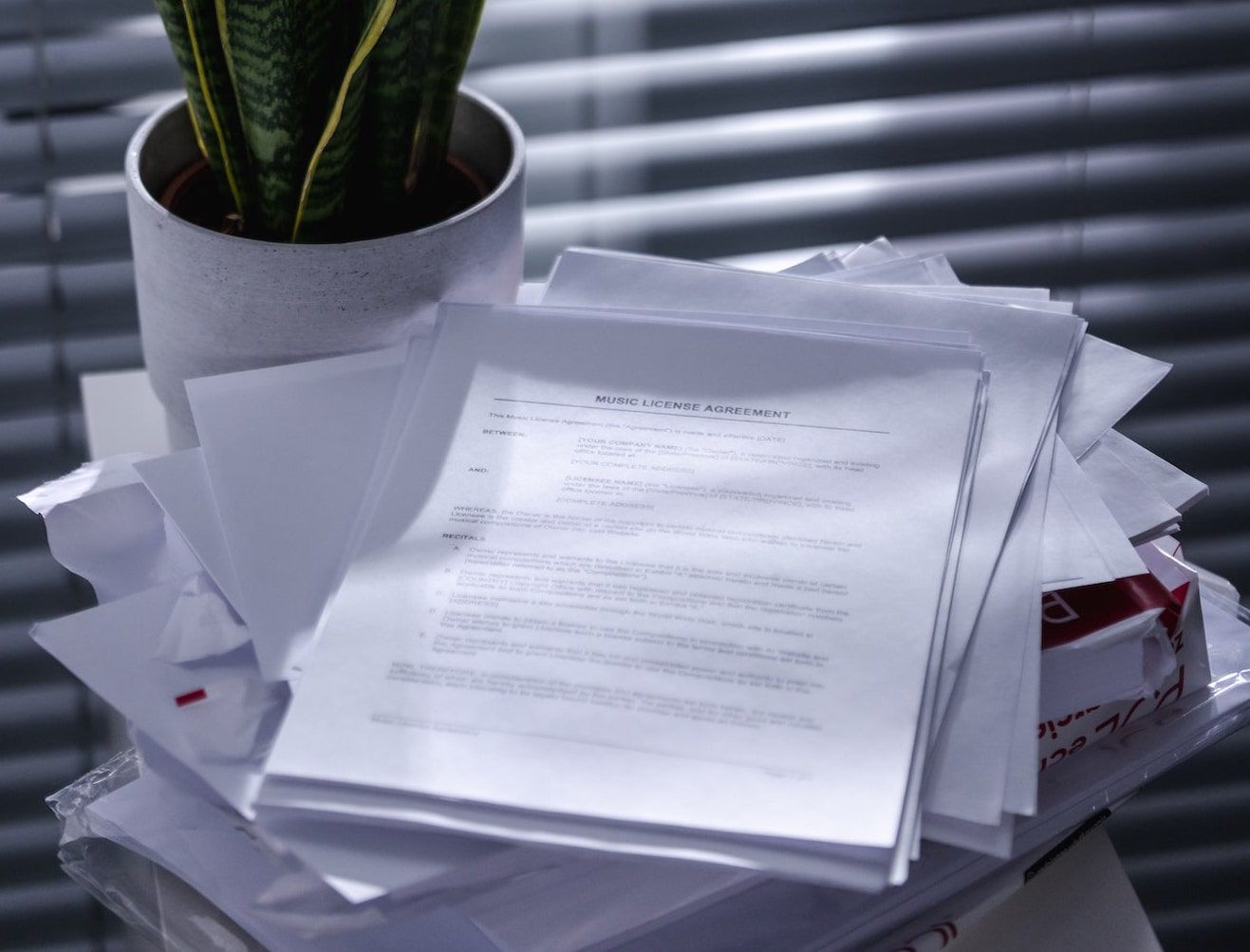 In the UK, a music licence is required to be able to play music recordings in public spaces – for example, if you own a shop and choose to play music in the background, you'll usually first need to get a music licence.
The Copyright, Patents and Designs Act 1988 gave creators the right to control how their music is used, introducing the need for a music licence. It also covers a variety of other creative mediums, including books, television and films – other licences exist to cover these things.
In the UK, music licences are provided by PPL PRS, an organisation created by the joining together of two companies – PPL & PRS Group. The cost of a music licence will differ, usually depending on the venue that you're playing music in, as well as the purpose of the music. If in doubt, your best bet is to contact PPL PRS directly to discuss this.
If you choose to use Rehegoo's huge library of tracks for your work, you won't need to purchase a music licence. Our music is already fully licensed, allowing you to relax and chill out with our amazing selection of songs from the start.
Choosing to use our service is a fantastic alternative to buying a music licence, allowing you to utilise your funds for more important purposes!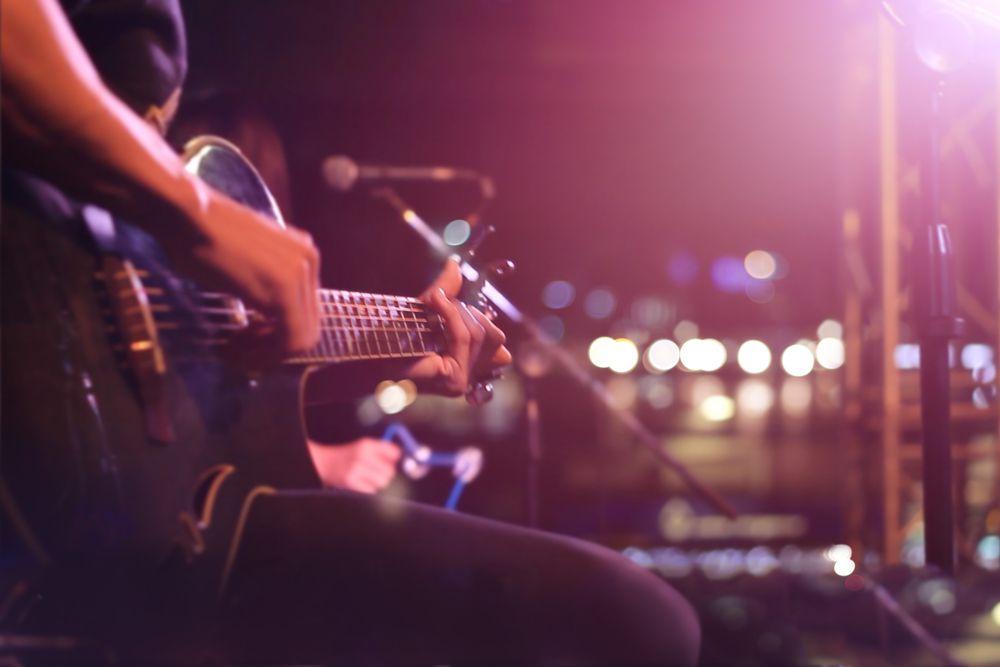 What do you need a music licence for?
If you own a business and want to play music at the site, you will usually need to purchase a music licence in order to do so. You'll also need a music licence for a variety of other things, including:
– Playing live/recorded music during theatrical productions
– Playing sound recordings in a public place (for example, in a park)
– When staging live music events in public (such as festivals or concerts)
Even if you're just streaming music instead of purchasing it, you'll still usually need a music licence. This is where Rehegoo comes in, as we've recently launched a new fully licensed streaming service.
Our streaming service is designed to take the hassle out of sorting out a music licence – with Rehegoo, you won't need one! What's more, putting creators at the center, it also allows artists to be paid fairly and correctly for their work – something which is particularly important to us.
Situations where a music licence isn't necessary
Looking at the information above, it might seem that you need a music licence for any public performance, but there are some situations in which you won't need to purchase one.
You don't need a music licence to play:
– Public domain music (this is music where the copyright has expired)
– Royalty-free music
– Public domain music (and copyright laws!)
In the UK, music enters the public domain after 70 years have elapsed from the last copyright owner's death. Public domain laws are different depending on which country you live in, with some places having different time periods in which music shifts into the public domain.
For music that remains under copyright law, there are several exceptions where you will be permitted limited use without the permission of the copyright owner. These include teaching, reporting current events, and parody and private research.
If you don't want to purchase a music licence, Rehegoo has a fantastic array of licensed tracks on offer, suiting a variety of different spaces and atmospheres. Our music library comes already licensed, ready to use from the off. By using our services to find the best music for your business, you can ensure that you'll get fair trade music licensing.
Royalty-free music
Royalty-free music is a term sometimes misunderstood, as many people think it means that no payment is given to the artist for music within this category. This isn't strictly true – the person purchasing the music will usually pay for it, but they'll only make one payment. This allows them to use the piece of music multiple times, whilst only paying for it once.
The main alternative to royalty-free music is known as 'rights managed licensing', which is where you pay for the piece of music every time it's used. For example, if you want to use a song in an advert, you would pay for the track each time the advert is aired, instead of making one payment.
It's important to note that royalty-free doesn't mean copyright-free – there will still be copyright laws surrounding the piece of music, and you will still need to pay for the track once in order to be able to use it legally.
Music is an extremely emotive thing, allowing people to feel different emotions and influence them subconsciously, even if they're not actively listening to the music playing. Several studies have been conducted into the psychology of background music, showing that the music played in a retail setting can affect the speed at which people shop, as well as what they buy.
By conducting market research into the demographics that use your business the most, you can use music that appeals to those people, which may encourage them to do more business with you.
Music has also been shown to have a subconscious effect on the mind – a study conducted in a wine shop found that playing music from certain nations encouraged customers to buy drinks from those nations. The customers were later interviewed and claimed they weren't aware of the music being played or the nationality of the composers.
What the statistics say…
The statistics for using background music in a business setting speak for themselves, indicating that the use of commercial music can greatly influence people.
Many people like to exercise to music, with exercise classes and dance classes usually playing music with a fast beat to keep the energy in the room raised. Psychological research shows that people tend to work out faster and harder when listening to music, particularly music with a fast tempo.
Listening to music also provides a distraction from hard tasks, allowing time to feel like it's flowing faster when completing them. Going back to the previous point about playing music to target a specific demographic – people are more likely to give positive reviews of your business if they like the music being played there, which is another added benefit.
People spend more money if slower music is played in a retail space. Another statistic from the 1980s shows a similar theme, with shoppers spending more time on average in a shop playing slow music as opposed to faster styles. Playing classical music in shops has also been shown to make people buy more expensive items, allowing business owners to subconsciously control customers and encourage them to buy items with a higher price point.
As the evidence shows, using music within your business is extremely important. You'll need to conduct some research into your key demographics and work out what style of music is right for you. The good news is that, at Rehegoo, we have a huge variety of tracks that are suitable for every mood and atmosphere. With us, you'll be able to create a unique listening experience for you and your customers to enjoy.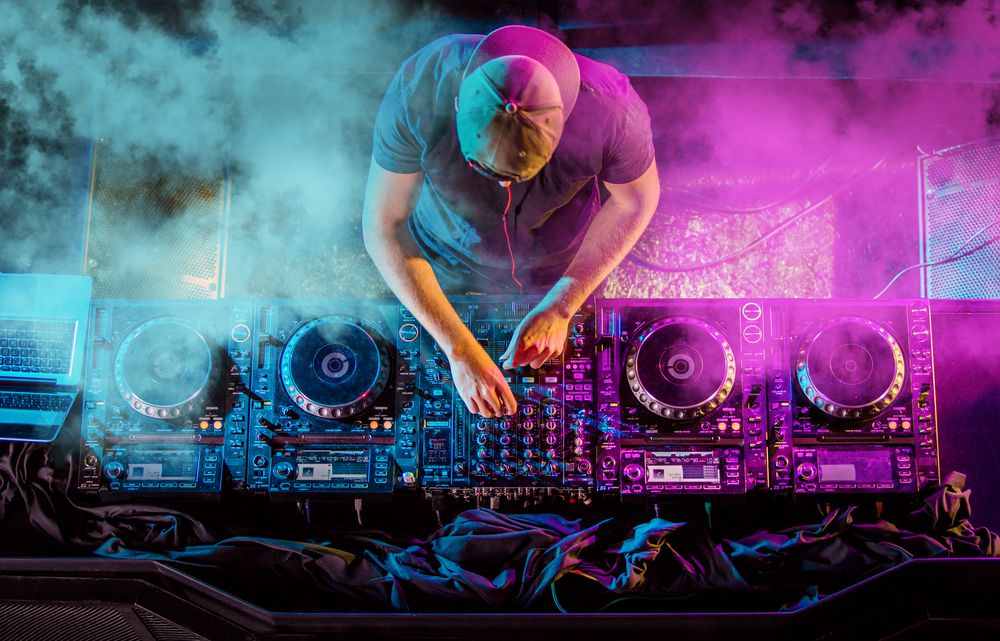 Who is PPL PRS?
So we started off by intro-ing PPL, but their partnership with PRS (Performing Right Society) is equally important. PRS is a British music copyright collective that is actually made up of two different copyright entities – PRS and another organisation, known as MCPS ( Mechanical-Copyright Protection Society).
PRS was formed in 1997 when both companies joined together, having a similar role to PPL.
PRS represents their songwriters, music publishers, record companies, and music composers, collecting royalties on their behalf. The royalties they collect include music that's performed or played in public, as well as music that's physically or digitally produced, such as CDs or digital MP3 downloads.
The PPL PRS merger
In 2018, PPL and PRS merged to offer one single music licence. In the past, both organisations offered their own separate licences, with businesses sometimes needing to purchase both in order to play music legally in public. The new company is based in Leicester and was created to provide an easier, more streamlined service, simplifying the process of playing music in public.
The joint licence is simply called TheMusicLicence, with each organisation licensing different sets of rights when referring to copyrighted music.
PPL PRS collect royalties from the people that buy TheMusicLicense, with PPL distributing their share of the money collected to the record labels and performers involved. PRS distributes their royalties slightly differently, giving them to people that have created musical compositions and lyrics, such as publishers, songwriters and composers.
How much does TheMusicLicence cost?
The cost of TheMusicLicence depends on a number of factors, including where you want to play music, the venue type, and how your chosen music will be used – for example, if you want to use it as background music or if you'd like to use the tracks more directly. Music licence fees can vary hugely, so this is something you need to research before committing to the purchase.
An individual music tariff will be quoted by both PPL and PRS despite the licence being co-produced by both companies. For more information about what your licence may cost, it's worth contacting PPL PRS directly.
If you're concerned about your budget, choosing a fully licensed service such as Rehegoo is a cost-effective alternative. Our flexible music licensing packages start from just £9.99 a month, with a 30-day free trial also available so you can try before you buy.
There are no hidden charges or complicated calculations, with all your musical needs found in one unique bundle, so there really is something for everyone!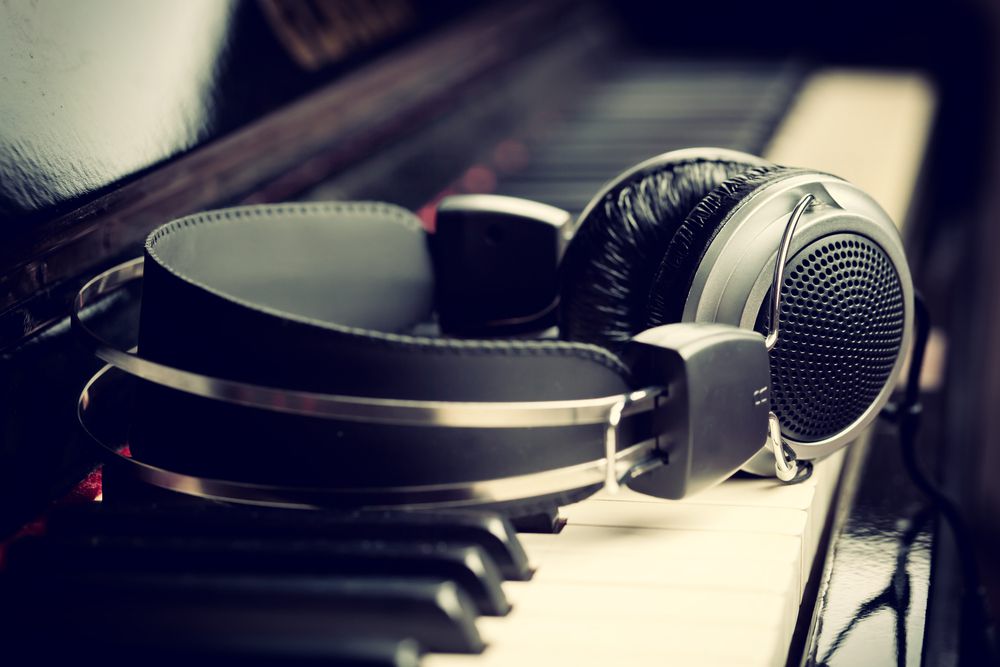 If you'd like to start playing music in a public space, the music licensing requirements can be a minefield to navigate. We've created an alternative system with our Music for Spaces program, giving you the chance to change the relationship that your customers have with your business for the better.
Every single track we provide is fully licensed, meaning you don't need to spend further business costs on buying TheMusicLicence or worry about whether the music you're using is covered by copyright law.
Our playlists combine human creation with machine learning, with new music being continuously added so you'll never be bored. We offer a huge variety of different styles and genres available to help create the mood that's perfect for your business.
With a range of different plans available, there's something for every space here at Rehegoo, so why not get in touch and see what we can offer?